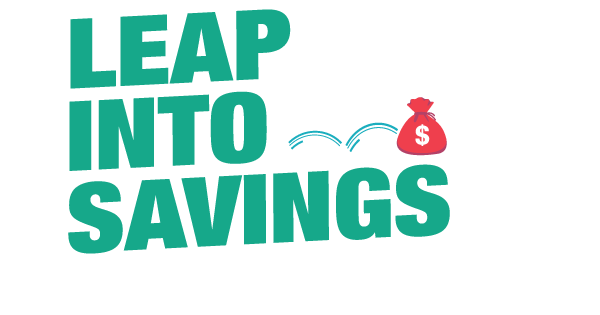 A Sale So Good It Only Happens Once Every Four Years! February 12–25


Book a Veranda or higher on many 2020 sailings for a $300 Visa Gift Card & up to $1000 Savings + up to All 4 Extras: Gratuities, Beverages, Wi-Fi & $300 Onboard Credit. 2021 sailings receive up to $1000 Savings + All 4 Extras.
As Seen in Travelzoo! Enjoy up to 5 FREE Extras: ➀ Up to $30 Onboard Credit per stateroom PER NIGHT ➁ up to $150 BONUS Onboard Credit per stateroom ➂ Spa Treatment for Balcony+ ➃ Coupon Booklet ➄ 20% Off Shore Excursions
Book at Balcony or higher on 5+ night sailings for FREE Gratuities, up to $100 Onboard Credit + All 5 Extras: Beverages, Specialty Dining, Wi-Fi, Shore Excursion Credit, & FREE or Reduced 3rd/4th Guest
2020–2021 sailings receive up to $800 $1500 Shipboard Credit, up to a $2000 $4000 Visa Gift Card, up to FREE Business Class Airfare, Beverages, Gratuities, Shore Excursions + MUCH MORE!
Receive a Specialty Dining Experience & up to $500 Onboard Credit on select 2020 Hawaii, Caribbean, Mediterranean & Exotic Cruises. Plus take advantage of Reduced Deposits, an Onboard Coupon Booklet & 20% Off Shore Excursions.
2 OFFERS! 

➀ FREE Upgrades +

 up to a $2000 $4000 Visa Gift Card, FREE Airfare, OLife Choice of 1 from House Beverages, up to $800 Shipboard Credit or up to 8 Shore Excursions! ➁ $200 Shipboard Credit + FREE Airfare &

 

OLife Choice
Receive $200 BONUS Shipboard Credit + up to FREE Airfare & a Silver Spirits Beverage Package on select sailings until 2/24! Sail Europe's rivers with up to $1,000 Shipboard Credit, Wine & Beer at Lunch & Dinner, Guided Tours + MUCH MORE!
UP TO 40% OFF! Plus receive a Specialty Dining Experience on select sailings, up to $500 Shipboard Credit per stateroom & up to a $500 Visa Gift Card.
Book an exclusive cruise package with Airfare, Hotel Stays & More and receive up to a $500 BONUS Onboard Credit in addition to our standard Leap Into Savings Cruise Sale offers.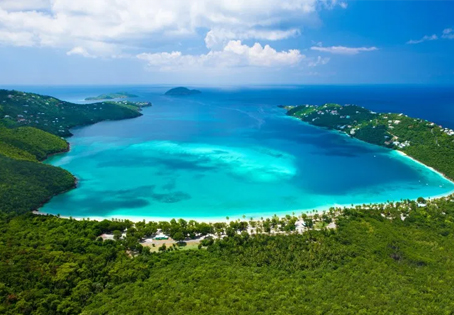 The Most Beautiful Beaches In The World
Cruise ships can take you almost anywhere in the world. So, why not escape the cold weather and head to the beach? If you're experiencing a mild case of cabin fever this winter, perhaps it's time to ditch the snowshoes and fur coat for flip-flops and a bathing suit. We're heading to the world's most gorgeous sun-soaked shorelines and we want you to join us!
Read More Now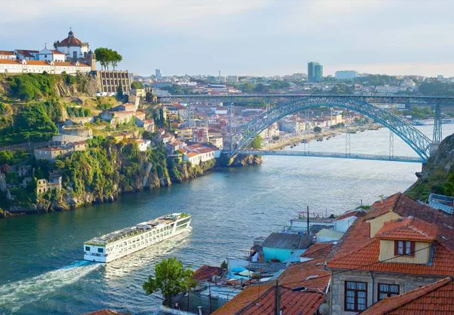 Tips to Help You Live Your Travel Dreams
We all have a dream cruise we can name on the spot. Maybe it's time to dedicate your New Year's resolution to making your travel dreams a reality.
Read More Now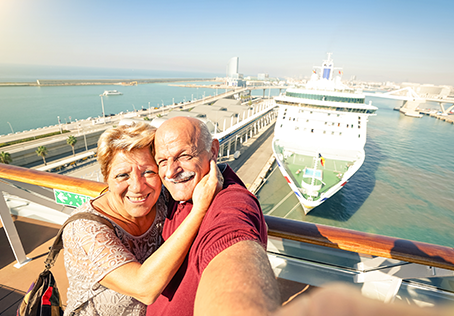 Pick the Cruise Vacation that Best Fits Your Needs
Online Vacation Center is happy to offer a variety of different vacation packages to suit your individual needs. Whether you're looking for just a great deal on a stand-alone cruise, or an all-inclusive Enrichment Journeys package with Air, Meals, Tours and so much more, we have the right cruise package for you. Choose what suits YOU best, based on destination you're traveling to, your desired pace and inclusions.
Check Them Out
Sign up to Save
Be the first to know about secret sales, new releases, exclusive offers + MORE.
Terms and Conditions: New Bookings Only. Select Sailings Apply. Offers expire 2/25/20. Repricing an existing reservation or requesting a cancel/rebook is not permitted for Leap Into Savings Cruise Sale promotions. Call to see what you qualify for (please note that any modifications may result in a $100 per person change fee). Leap Into Savings Cruise Sale Offers may not be combinable with all sailings or rates.. Rates, itinerary and any available amenities are by sail date and are subject to change. Airfare is included on select sailings from select gateways. Additional gateways may be available for low add-ons. The identity of the air carrier, which may include the carrier's code-share partner, will be assigned and disclosed at a later date. Purchases made onboard plane or in terminal not included. Onboard Credit is per stateroom on select sailings. Prices are per person, double occupancy. Prices and itineraries are based on availability and are subject to change without notice. Offer can be withdrawn at any time. All fares may be subject to fuel surcharges if imposed by cruise lines and airlines. Government taxes, air taxes, transfers, service fees and other ancillary charges are additional unless otherwise noted. Additional terms, conditions and restrictions apply; view individual offers for more information. Online Vacation Center reserves the right to cancel the Offer at any time, correct any errors, inaccuracies or omissions, and change or update fares, fees and surcharges at any time without prior notice. Online Vacation Center is a registered Seller of Travel with the States of Florida (ST-32947), California (CST-2064227-40) and Washington (WA SOT 602250083).